SEO "Search Engine Optimization" Services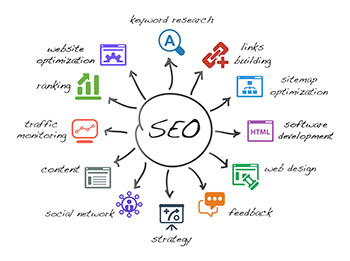 More than billion websites are online today and it is increasing every day. In the view of that fact, how can you boost the traffic and sales of your website?
SEO "Search Engine Optimization" is the solution!What is SEO?
Search Engine Optimization is a technique for optimizing your website to get higher rank and more traffic from the global search engines. Google processes over than 3 billion searches per day. In this case, EgyProTech improves the organic ranking of your website with leading search engines by modifying your websites to reflect what exactly the users are looking for through the search engines.

Why SEO is Important for Businesses?
The well optimized site, compatible with search engines standards and subject to expert's strategies is better placed than its competitors. Reliable SEO means following the search engines guidelines and standards.