Android nowadays is the most popular and widely used mobile operating system. The statistics show that one device out of every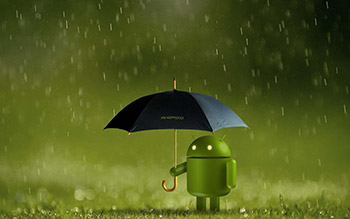 two Smartphone's and tablets are virtually running using Android operating system.
Android's enormous growth boosted the developing millions of different applications to assist the user in every single way.
EgyProTech produces innovative Android applications and converting the enterprise level legacy software into handy Android applications. Our development team is trained very well with many successful android apps deployed in the android market.
Powered by our experience in the Android market and combined with our high skilled designers and extremely proficient developers; Lead EgyProTech to be the best android apps development service provider in Egypt and MENA Region.
Why EgyProTech to build your Android Application?
Experienced android app developers.
Source code security with non-disclosure agreement.
Highly accurate, interactive and easy to use apps.
Cross device functionality across android devices.
Testing and debugging for every function in your app to deliver bug free application.
Enhanced user experience.
Continuous updates of the project.
Cost effective application development.