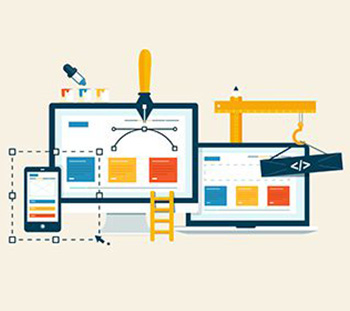 Some believe that web development is to put some pictures and text together and to post them online. At EgyProTech, we know that web developing involves much work - and we ready to roll up our sleeves and carry the heavy labor to get our hands dirty. When we develop a website, we take a great care of the UI&UX design, as well as the web navigation. We ensure that the visitors can find quickly what they are trying to find, this will help to ensure that your visitors are entirely satisfied with your website. We make your website easily accessible everywhere to everyone; we consider all devices no matter viewing your site on a computer, tablet or smart phone it will work correctly.
EgyProTech is totally committed to converting your vision into a vivid functional website that achieves your goals.
We consider all your needs while developing your website to deliver:
A cleanly coded with perfect designed UI "User Interface".
Intelligent UX "User experience" content management system.
Flexible backend powered by all the necessary features and tools to control your website.
At EgyProTech, we utilize Joomla CMS strongly backed by respective, large community of experienced developers provide a variety of powered plugins and modules that allows your CMS to expand upon each platform, and it gives flexibility to your website.
If you do need to have a functional- built- from-scratch site, we can save you lots of money, efforts and time.