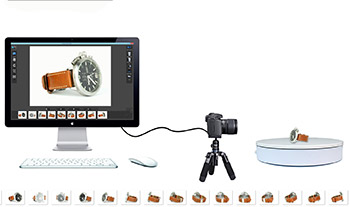 If you display your product in a 360 Virtual Demo, it shall look more appealing than the flat image. Our Product Virtual 360 Demo can boost real-world traffic to increase your online visitors, so that's when more sale leads will be driven.
EgyProTech produces a variety of Virtual 360 Tours to meet the marketing objects and budget of our customers. EgyProTech can help you to use the latest of impressive imaging technologies. Gain ,via this rapidly growing online movement, and offer the most efficient visual content available.
The unique 360 Virtual Tours are produced by our experts using professional studios and equipment.

Really it is an incredible service you must have for a serious e-commerce business. Watching any product in a Virtual 360 Demo viewing platform, will give the customers a close-up look at your product. And then, more and more people will be purchasing online if let them feel that extra interactivity of your product. Indeed, that will increase your sales with the minimum investment.